SPORTE.3Q is a collaborative project between Qatar University, Qatar and Cardiff University, United Kingdom.
Since its inception in 1977, Qatar University (QU) continues to serve as Qatar's primary institution of higher education and has become today a beacon of academic and research excellence in the region.
QU is committed to providing high-quality education in areas of national priority. Underpinning this commitment is the goal to align its colleges, programs, and courses with established international standards and best practices. As a result, QU has been successful in its accreditation initiatives, earning the endorsement of numerous leading international accrediting bodies.
QU hosts ten colleges — College of Arts and Sciences (CAS), College of Business and Economics (CBE), College of Education (CED), College of Engineering (CENG), College of Health Sciences (CHS), College of Law (LAWC), College of Medicine (CMED), College of Pharmacy (CPH), College of Sharia and Islamic Studies (CSIS) and College of Dental Medicine (CDM).
QU offers the widest range of academic programs — 47 Bachelors, 29 Masters, 20 Ph.D. programs, nine Diplomas, and a Doctor of Pharmacy (PharmD)– in Qatar tailoring them to meet the needs of Qatari society.
Research is an integral part of the academic environment at QU and is bolstered by the state-of-the-art Research Complex, and 14 research centers of excellence. It is further enhanced by over 400 collaborative projects in over 130 countries.
Community engagement is an area stationed at the heart of QU's mission and vision. The University prides itself on the quality of its students and alumni and is committed to ensuring that campus life is an enriching environment for encouraging academic excellence, volunteerism, civic responsibility, and leadership.
QU is advancing its goal to become a leader of economic and social development in Qatar through collaborations and partnerships with industry, government, academia, business, and civil society in Qatar and beyond.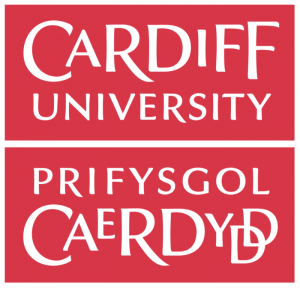 Cardiff University (Welsh: Prifysgol Caerdydd) is a public research university in Cardiff, Wales. Founded in 1883 as the University College of South Wales and Monmouthshire, it became a founding college of the University of Wales in 1893, and in 1997 received its own degree-awarding powers, although it held them in abeyance. It merged with the University of Wales Institute of Science and Technology (UWIST) in 1988. The college adopted the public name of Cardiff University in 1999; in 2005 this became its legal name, as an independent university awarding its own degrees. The third oldest university in Wales, it contains three colleges: Arts, Humanities and Social Sciences; Biomedical and Life Sciences; and Physical Sciences and Engineering.
Cardiff is the only Welsh member of the Russell Group of research-intensive British universities. For 2018–2019, Cardiff had a turnover of £537.1 million, including £116.0 million in research grants and contracts.
The university has an undergraduate enrolment of 23,960 and a total enrolment of 33,190 (according to HESA data for 2018/19) making it one of the ten largest universities in the UK. The Cardiff University Students' Union works to promote the interests of the student body within the University and further afield.
Acknowledgements: This research/publication was made possible by a National Priority Research Program NPRP award [NPRP12S-0222-190128] from the Qatar National Research Fund (a member of The Qatar Foundation). The statements made herein are solely the responsibility of the author(s).